Psychology
A Level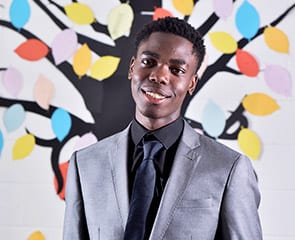 An A Level in Psychology can be the starting point to a variety of careers – from counselling to teaching. As a highly regarded subject it opens doors to a range of career paths including counselling, social work, teaching or nursing.
CONTENT
No prior knowledge of the subject is required to study Psychology at A Level. Psychology is a fascinating yet challenging subject and a very popular A Level and degree choice.
Throughout this course you will learn how to construct logical discussions and how to employ scientific evidence to support or challenge theories on behaviour. You will also extend your understanding of human behaviour and hone your writing, debating and research skills. The following are examples of some of the topics that you will cover over the two years; schizophrenia, romantic relationships, social influence, attachment, psychopathology, research methods and issues and debates.
ENTRY REQUIREMENTS
English and Maths minimum Grade 5
Best 8 including English and Maths, minimum of 48 points, average 6
Must have a minimum of grade 6 GCSE in the subject you wish to study at A Level and a 7 for Science and Maths
ASSESSMENT
Your work will be assessed by an exam.
Find the right course for you: