Working at CTK
Why Christ the King?
"I am privileged to be part of an outstanding community that invests in students as well as staff development and progression. The comprehensive professional development programme and support from senior management ensures that I am able to effectively manage a superb department that prides itself on outstanding results and excellent progression routes for our learners onto highly competitive courses."
At Christ the King, we seek to appoint exceptional teachers and support staff, who have with a genuine passion for their subjects and are committed to helping our students reach their full potential. We take pride in providing our staff with high-quality CPD and leadership training. Teaching and learning is our core focus and is widely discussed, what individuals do in the classroom is part of a whole-College pedagogy, and outstanding practice is identified, explored, disseminated and celebrated.
Through our mentoring programmes we support our staff and provide them with opportunities to build relationships with colleagues at every stage of their careers and across all three College sites.
Staff study bursaries
We award a number of bursaries are to both teaching and support staff each year to assist with course fees for Masters Degrees or further study.
Subject networks
These strengthen professional communication between teachers across our three sites. We currently have some 15 networks attended by over 150 staff.
Collaborative research with schools in the state and independent sectors
We are currently running a large-scale project funded by the Mayor's London Schools Excellence Fund Schools across KS4 and 5. Participants include Eton College, North London Collegiate, St Paul's Boys School, and Wellington College. Our research seeks to answer two questions:
What strategies do independent schools use to ensure their pupils achieve top grades at GCSE and A Level in English, Maths, Biology, Chemistry and Physics and how do they secure places for their students at Russell Group universities in such large numbers?
Are the strategies transferable to the state sector and can they be scaled up so that they can made available to a wider community across London?
All-staff conferences
We established an annual conference for all staff in 2011 and it has grown in stature each year, with contributions from guest speakers of national and international renown. Recent topics include: How Do We Create Successful Learners?, Transforming Teaching and Learning and Character Building.
Christ the King Sixth Forms Annual Conference
Christ the King has an extensive history of professional development and research. One feature of this is an annual staff conference on an educational theme. This year the focus was on "Breaking Down Barriers to Success: Prioritising Progress for all Students" Our keynote speakers, Elly Tobin, OBE and Andy Griffiths, recognised in the prestigious TES School Awards, shared their experience and evidence based strategies to stimulate discussion, shape planning, teaching and learning at Christ the King. As teachers we are in a unique position to have a positive impact on the lives of so many young people in our special community here in south east London, days such as this provide an opportunity to hone our skills in order to achieve that aim.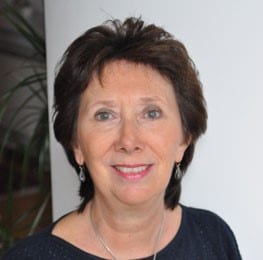 ELLY TOBIN
SPEAKER BIOGRAPHY
Elly shared her extensive experience of working with learners facing barriers, offering an excellent workshop on developing writing skills across the curriculum; Andy presented a highly evidence supported strategy of 'Teaching Backwards' and offered an equally excellent workshop on quality feedback.

The day ended with colleagues, from highly experienced to newly qualified sharing their professional work in a session – 'Teach Meet, Top tips for Tip Top teaching'. Themes included; Curve Ball Questions, High Expectations, Design as Evolution, Creative Targeting, Classroom Job Roles and Investing Time.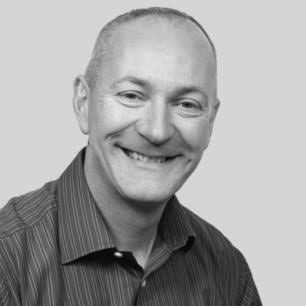 ANDY GRIFFITH
SPEAKER BIOGRAPHY
Andy Griffith originates from Edmonton in North London and now lives in Liverpool. After teaching full time for 12 years in secondary schools, he moved into educational training and consultancy driven by the mission to enable young people from whichever background to achieve their full potential. He remains a part time teacher in Merseyside and has been working in education for 31 years.

Andy is the creator of the Outstanding Teaching Intervention programme which has been recognised in the prestigious TES School Awards and has helped over forty schools in England to move up Ofsted levels. He also specialises in designing training programmes for both teachers and students and has consulted with BBC Education and Comic Relief. He is also the author of two best-selling education books and his latest book, The Learning Imperative, is about how leaders at different levels can best design a culture for learning within their organisations. In 2019 is was the winner of the HR book of the year at the Business Book Awards.

Andy is also proud to lead a social enterprise called MALIT in the Community, based in Liverpool. Their aim is to promote resilience and learning through the use drama and training. Projects include supporting students who suffer from anxiety, using drama to develop positive self-image and delivering parental engagement talks and programmes in areas of high social deprivation.
Publications:
Education Packs: Equal Opportunities co-written with Anne Riley (Framework Press, 1999); Citizens of the Future co-written with Anne Riley (Folens, 2001); Citizens in Action (Heinemann Press, 2005); Sports Relief and Comic Relief school resources (2003-2014).
Books (co-written with Mark Burns): Engaging Learners (2012), Teaching Backwards (2014). Best of the Best Engagement and Feedback (2017) and The Learning Imperative (2018) all published by Crownhouse.
Find the right course for you:
Trevor

AQUINAS

Course: A Level Business, ICT and English Language and Literature

"My tutors at CTK were fundamental in my academic success. They were always approachable and willing to go the extra mile. I enjoyed taking part in extracurricular activities, including leading the sixth form and being Director of the Business Enterprise Group, Student Governor and Student Head of Hall. "

Justin

AQUINAS

Course: A Levels English Literature, Maths and Physics

"I really enjoy having access to a wide range of extra curricular activities and the student support services. My teachers have helped me with my UCAS application and the management of my work - I plan to go on to the University of Bristol or the University of Bath. I would recommend CTK due to the large support system that is available to the students. "

Jarius

AQUINAS

Course: A Level Psychology B, Sociology A, Geography

"I joined CTK Aquinas knowing that I wanted to study at a Russell Group university. I am currently studying a degree in BA Global Health and Social Medicine at King's College, London and I hope to proceed into doing a MSc Health & Development at the London School of Economics and Political Science. I would recommend CTK because the teachers are very supportive and will help you to reach your educational goals."

Rose

AQUINAS

Course: A Level History A, A Level Politics A Level Sociology

"I'm going on to the University of Warwick to study Politics and International Studies. CTK was a great environment for me to learn. I've really enjoyed the teaching, all my teachers have been encouraging and supportive. They put in the extra time to help with workshops and revision to ensure we did well."

Harrison

AQUINAS

Course: A Level Economics A, A Level Maths, A Level Further Maths

"What I enjoyed most about CTK was being able to meet other like-minded motivated people. CTK is a great environment to develop yourself, as you are surrounded by motivated peers and lectures who strive to get the most out of you. I achieved my grades and went on to study Maths at UCL."