Executive Principal's Welcome
Welcome to CTK Aquinas – A selective Christ the King Sixth Form for high achieving A-Level students.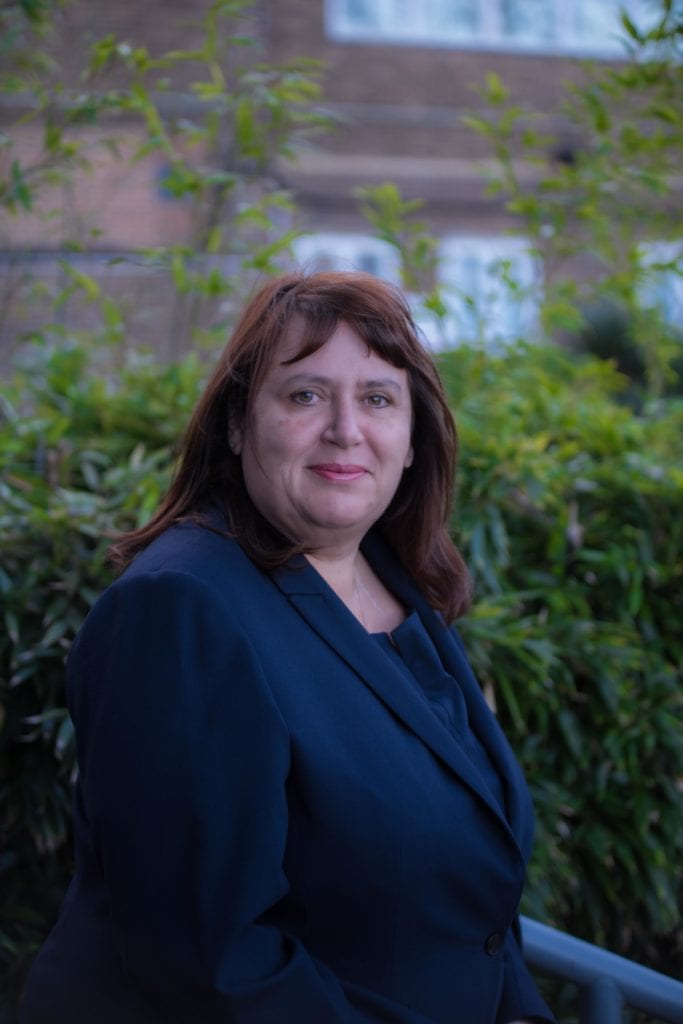 If you're a high achieving student who wants to be surrounded by others who are motivated, ambitious and supportive, then our new selective sixth form centre for excellence will ensure you achieve your goals.
Here at CTK Aquinas, you'll find more than 21 A Level subjects to choose from, along with extensive pastoral support and the chance to network with our high achieving alumni community.
You'll join a group of academically able students, working towards highly ambitious university and career aspirations.
As a bright student, who is likely to achieve high grades in your GCSEs, you'll study with an aspirational group of young people who've come together with a strong sense of friendship and community.
You can take advantage of the scholarship programme and receive support from our team of expert careers advisors and tutors, who will help you to apply to the country's top universities as well as building your confidence and independence.
You'll benefit from excellent, specialised teaching in the A-Level curriculum that is tailored to meet your needs. I focus on what really matters – the quality of teaching and learning and the achievement of high grades. I treat all our students as individuals and stretch and challenge you to reach success.
Once you graduate from Aquinas, you'll feel confident about going out into the world and being extraordinary in life and in your career.
Welcome to CTK Aquinas. I look forward to meeting you at our next open event.
Mrs Shireen Razey
Executive Principal at Christ the King Sixth Forms
Find the right course for you:
Trevor

AQUINAS

Progressed to: University of Lancaster Course: A Level Business, ICT and English Language and Literature

"My tutors at CTK were fundamental in my academic success. They were always approachable and willing to go the extra mile. I enjoyed taking part in extracurricular activities, including leading the sixth form band and being Director of the Business Enterprise Group, Student Governor and Student Head of Hall. "

Bradley

AQUINAS

Progressed to: University of Nottingham Course: A Levels Maths A*, Physics A* and Chemistry A*

"At Christ the King I discovered I was resilient. My teachers really pushed me to be my best, I am in their debt, thank you for believing in me."

Rose

AQUINAS

Progressed to: The University of Warwick Course: A Level History A, Politics A, Sociology A*

"CTK was a great environment for me to learn in. I've really enjoyed the teaching – all my teachers have been encouraging and supportive. They put in the extra time to help with workshops and revision to ensure we did well."

Owen

AQUINAS

Progressed to: Royal Holloway University Course: A Level Maths A, Psychology B and Biology A

"I would recommend coming to CTK as the level of support offered by the subject teachers is exceptionally good. The best thing about CTK is being part of the friendliest group of students I've ever met. I'm applying to Oxford to study Psychology. "

Esosa

AQUINAS

Progressed to: De Montfort University Course: A Level Biology, Chemistry and Maths

"My form tutor at CTK was exceptionally supportive every day. I value the freedom and independence of controlling my own learning, staying motivated whilst also having fun. The and people and sense of community provide a great environment. I have enjoyed extra opportunities such as joining summer schools and widening participation programs and becoming a student governor. I received lots of help from the careers guidance counsellor to help me realise what I want to do after sixth form. "