Metric Capital Scholarship
This week, three Christ the King sixth form students have been awarded a scholarship from Private capital fund management firm, Metric Capital worth £15,000 each.
Each successful student was carefully selected according to their academic performance and formal virtual interview process. Christ the King students Temitope Idowui, who hopes to study English Literature at the University of Cambridge, Keona Burey who hopes to study Primary Teaching at the University of Chichester and Jon Hamilton who hopes to study Biomedical Sciences at the University of Southampton, all successfully received a scholarship worth £15,000 over the course of their University degree.
The Metric Capital scholarship programme with Christ the King is in its ninth year and to date has awarded almost £500,000 in scholarships to hardworking, ambitious Christ the King students. Metric Capital, worked in conjunction with Our Turn Global, a charitable organisation that uses social media to raise awareness about initiatives that have a positive impact on society to award the scholarship.
The scheme is led by Metric Capital's Managing Partner, John Sinik. John was first introduced to Christ the King by one of his mentees, and he was inspired to create the Metric Scholarship Programme after meeting high performing, aspirational students at Christ the King, who dreamt of going on to University, but faced financial challenges in doing so.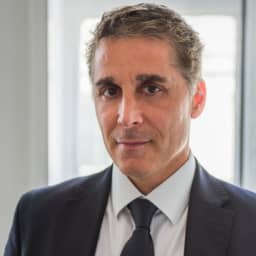 Metric Capital Managing Partner John Sinik says: "Tuition fees are only a part of the expense of going to University. There are living expenses that can be overwhelming for people and ultimately drive their decision not to go. The scholarship plays a key role in allowing the students to pursue their dream of obtaining a University degree".
Collegiate Principal Shireen Razey says: "We are delighted to continue working in partnership with Metric Capital with this fantastic venture. We are so proud of our hardworking students at Christ the King and it is a great opportunity to support them in their university aspirations."
Temitope Idowui, who is currently studying A Levels in English Literature, Media Studies and Sociology at CTK said 'I can't tell you how happy I am right now. I can't wait for my mum to get home from work so I can share the news with her. A scholarship like this will really help me financially in the year ahead and it will mean I do not need to find a part time job and can concentrate on my studies.'
Keona Burey, who is currently studying a BTEC in Health & Social Care at CTK said;  'I am so blessed to have met such amazing inspiring individuals this morning. I am delighted to have been awarded this scholarship and I know it will help me greatly at university.'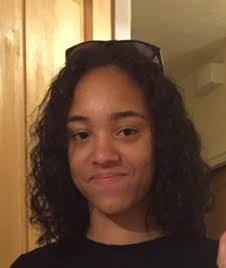 Jon Hamilton, who is currently studying A Levels in Biology, Chemistry and Physics at CTK said; 'I am so happy to gain this scholarship. I had no idea my teachers thought so highly of me and it will be a great help in my ambition to become a doctor."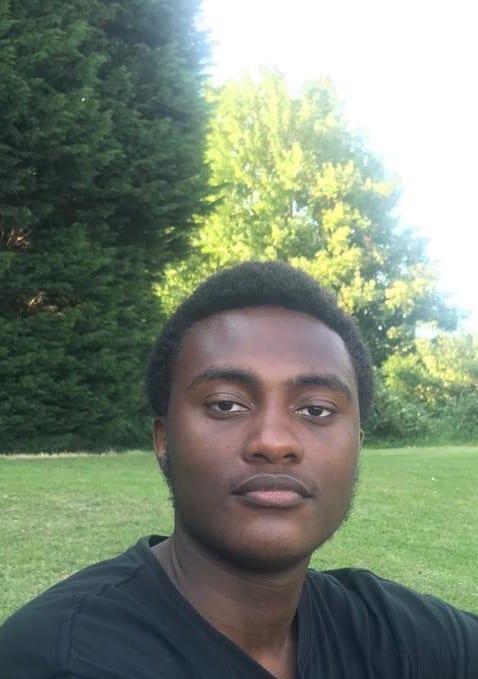 Find the right course for you:
Trevor

AQUINAS

Progressed to: University of Lancaster Course: A Level Business, ICT and English Language and Literature

"My tutors at CTK were fundamental in my academic success. They were always approachable and willing to go the extra mile. I enjoyed taking part in extracurricular activities, including leading the sixth form band and being Director of the Business Enterprise Group, Student Governor and Student Head of Hall. "

Bradley

AQUINAS

Progressed to: University of Nottingham Course: A Levels Maths A*, Physics A* and Chemistry A*

"At Christ the King I discovered I was resilient. My teachers really pushed me to be my best, I am in their debt, thank you for believing in me."

Rose

AQUINAS

Progressed to: The University of Warwick Course: A Level History A, Politics A, Sociology A*

"CTK was a great environment for me to learn in. I've really enjoyed the teaching – all my teachers have been encouraging and supportive. They put in the extra time to help with workshops and revision to ensure we did well."

Owen

AQUINAS

Progressed to: Royal Holloway University Course: A Level Maths A, Psychology B and Biology A

"I would recommend coming to CTK as the level of support offered by the subject teachers is exceptionally good. The best thing about CTK is being part of the friendliest group of students I've ever met. I'm applying to Oxford to study Psychology. "

Esosa

AQUINAS

Progressed to: De Montfort University Course: A Level Biology, Chemistry and Maths

"My form tutor at CTK was exceptionally supportive every day. I value the freedom and independence of controlling my own learning, staying motivated whilst also having fun. The and people and sense of community provide a great environment. I have enjoyed extra opportunities such as joining summer schools and widening participation programs and becoming a student governor. I received lots of help from the careers guidance counsellor to help me realise what I want to do after sixth form. "