CTK Fast Track Programme
Everyone needs to be aware of the career opportunities available to them in the future and how to best take advantage of them. To support this, the October half term saw the launch of the sixth annual CTK Fast Track Programme. As in previous years, the programme involved a large number of students from all three CTK sites coming together at CTK: Emmanuel for two days of training.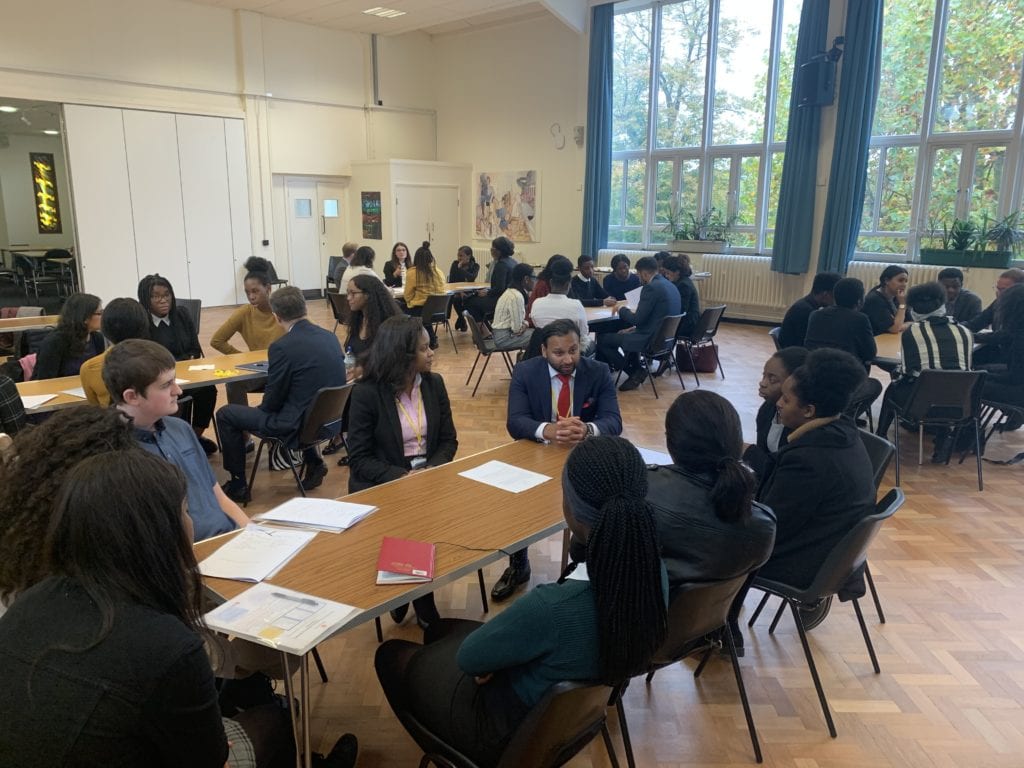 The morning session of the first day was led by CTK alumnus Seye Olokede who spoke about his own experiences and how students can "Develop a professional work ethic." During the talk Seye covered topics including the importance of time keeping, personal presentation and the skills needed to work well and succeed in the modern workplace. During the second part of the first days training, we welcomed Trevor Gomes and Louis Howell who spoke to students about a wide range of opportunities they could become involved in. They also spoke about the use of social media in a professional environment and the benefits of networking through LinkedIn.
The first day concluded with Maria O'Regan along with her colleagues from Santander conducting two workshops "Building and presenting a compelling CV" and "Competency based Interviews". Working in small groups, students had the opportunity to get advice and guidance on their CVs and how they could develop their interview techniques.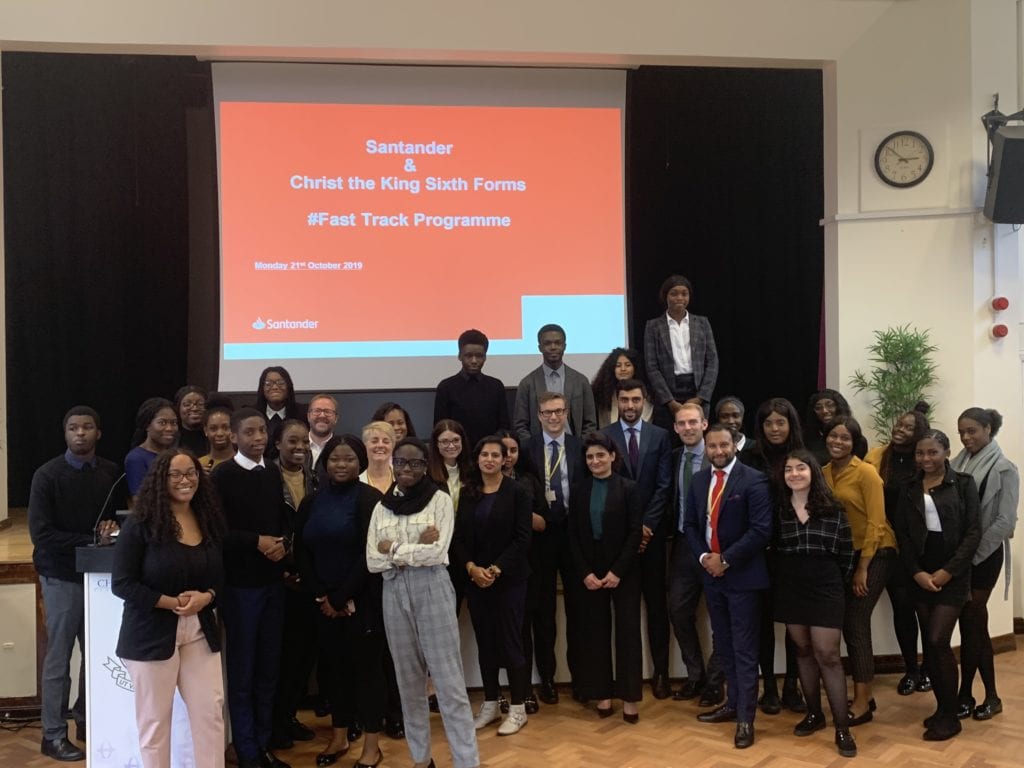 The second days training started with a presentation from Zainab Kwaw-Swanzy and Tola Oshin from Barclays regarding the RISE programme. The rest of the day was run by The Unloc Enterprise Academy and focused on alternative career routes for students; specifically on self-employment and entrepreneurship.
Feedback from students and guests was that the training was hugely beneficial and will have a positive impact on their career aspirations and goals.
Find the right course for you:
Trevor

AQUINAS

Progressed to: University of Lancaster Course: A Level Business, ICT and English Language and Literature

"My tutors at CTK were fundamental in my academic success. They were always approachable and willing to go the extra mile. I enjoyed taking part in extracurricular activities, including leading the sixth form band and being Director of the Business Enterprise Group, Student Governor and Student Head of Hall. "

Bradley

AQUINAS

Progressed to: University of Nottingham Course: A Levels Maths A*, Physics A* and Chemistry A*

"At Christ the King I discovered I was resilient. My teachers really pushed me to be my best, I am in their debt, thank you for believing in me."

Rose

AQUINAS

Progressed to: The University of Warwick Course: A Level History A, Politics A, Sociology A*

"CTK was a great environment for me to learn in. I've really enjoyed the teaching – all my teachers have been encouraging and supportive. They put in the extra time to help with workshops and revision to ensure we did well."

Owen

AQUINAS

Progressed to: Royal Holloway University Course: A Level Maths A, Psychology B and Biology A

"I would recommend coming to CTK as the level of support offered by the subject teachers is exceptionally good. The best thing about CTK is being part of the friendliest group of students I've ever met. I'm applying to Oxford to study Psychology. "

Esosa

AQUINAS

Progressed to: De Montfort University Course: A Level Biology, Chemistry and Maths

"My form tutor at CTK was exceptionally supportive every day. I value the freedom and independence of controlling my own learning, staying motivated whilst also having fun. The and people and sense of community provide a great environment. I have enjoyed extra opportunities such as joining summer schools and widening participation programs and becoming a student governor. I received lots of help from the careers guidance counsellor to help me realise what I want to do after sixth form. "